What instigates you to choose organic Spices online for your preparations?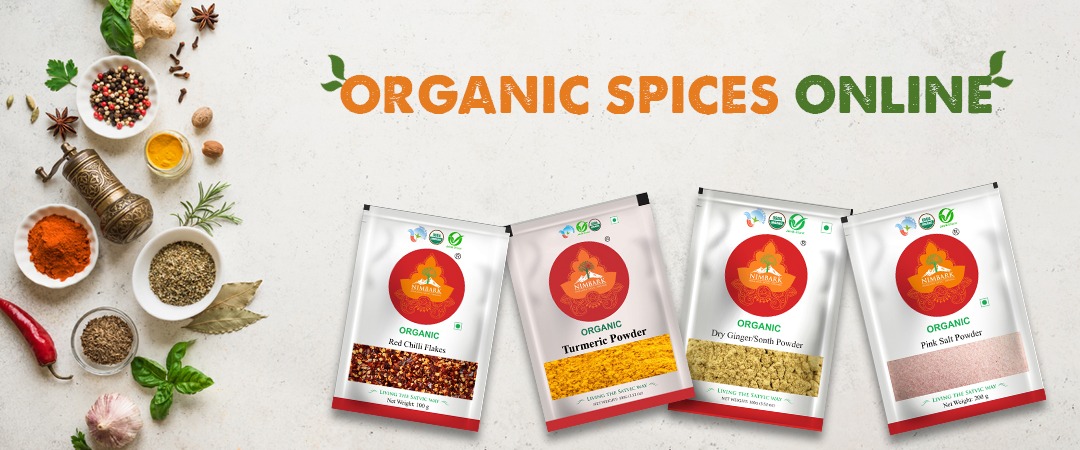 Whether it is starters, main courses, or drinks, spices are considered to be indispensable ingredients. Spices are the ingredients without which Indian or western dishes cannot have a pleasing taste and the preparations would be distasteful. Apart from including flavor and essence in the food the spices also give various benefits. Nowadays, individuals are choosing organic spices because they are grown naturally, and packed with healthy plant compositions which have several health-beneficial aspects. If you want to buy organic spices online, you can come to our online stores to explore the pure ones.

Naturally grown spices have anti-oxidant and anti-swelling properties which will guard your body against infection. They also boost digestion procedures due to an acceleration in the movement of gastrointestinal enzymes. These kinds of spices are contemplated as health organizers and have a compelling amount of nutrients involving iron, vitamins, minerals, magnesium, potassium, or manganese. These minerals are the essential contents of body fluids that administers the heart rate.

The following are some common spices:
Turmeric: This spice is famous for its antioxidant properties which assist to escalate your immunity, and also can be employed as a medicinal herb. Organic turmeric consists of an active compound like curcumin that furnishes significant health benefits. According to different studies, this compound helps to abate the threat of infections and treat digestive and liver complications.

Cumin: This spice is a great source of iron and is popular for demonstrating anti-inflammatory and anti-microbial features. Cumin seeds help in digestion and curtail the scope of diseases primarily induced by food poisoning. As per studies, organic cumin powder has a low amount of calories which assists in weight loss.

Black pepper: This is one of the most extensively employed spices throughout the world. Because of its unique and sharp flavor the black pepper acts as a great spicing agent for various savory preparations. Organic black pepper is garden fresh as it does not have any preservatives. Various health benefits are involved with the consumption of natural black pepper. It has piperine which boosts the function of the brain. This spice also helps to abate the cholesterol level and has cancer-encountering properties.

Organic garam masala: The consumption of organic garam masala assist to restore heart health. This spice is also enriched with anti-oxidants that guard the human cells against free radicals. It also boosts your digestion and immune system. The spice accelerates the body temperature and thus it keeps you resistant to cold and fever.

You can opt to offer a proper variation to your preparations by adding organic spices that can be employed in various dishes. By choosing natural spices you will be able to delight your taste buds using alluring lists of antioxidants and phytonutrients that are indispensable for your mental, physical and social satisfaction.

Our brand Nimbark not only communicates the want of a deviation that we should make towards organic but also indicates purity and authenticity. At our online portal, we offer a wide spectrum of natural spices like organic cinnamon, organic turmeric, and many more. We have promised to furnish our clients with the best quality in the market, natural and tastiest organic spices online at affordable rates. Visit our website https://www.nimbarkfoods.com/organic-spices-nimbarkcategory-16 to delve into our spices.