Top reasons to start supporting organic farming and organic products today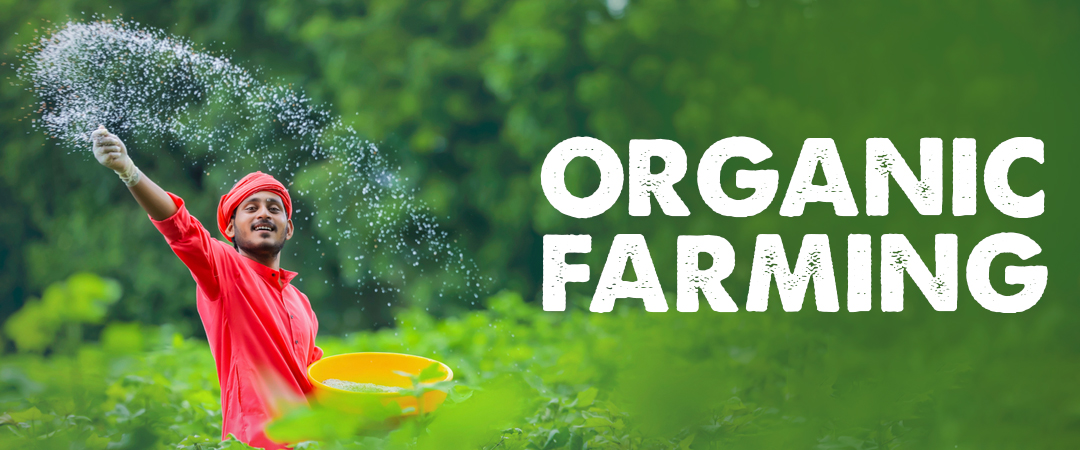 Organic farming and organic farming products have gained significant attention in recent times. Nimbark Organics is renowned as the leading brand for nature-oriented products like Sarveshwar rice, dry fruits, spices, green teas, organic flours, herbal juices, and more. Our commitment to organic farming contributes to healthier ecosystems, supports the well-being of farmers, and provides consumers with nutritious and safe food choices. Curious to know more? Let's explore the reasons why going organic is a game-changer.
Chemical and Pesticide-Free
Organic farming adheres to traditional methods, avoiding the use of harmful chemicals and pesticides to preserve and protect crops. Instead, organic farmers employ manual techniques to manage weeds and pests, ensuring the safety of the harvest. When you purchase organic products from the market, you can rest assured that they are free from harmful chemical residues. Say goodbye to concerns about product efficiency or the potential contamination of your food.
Organic farming utilizes conventional techniques that prioritize the quality and nutritional value of crops. Compared to traditional farming methods, organic produce offers even better nutritional benefits. Research indicates that organic produce is rich in antioxidants, which play a crucial role in promoting human health. Embracing organic foods means embracing a healthier and more nutritious diet.
Environmental Responsibility
By choosing organic farming, you contribute to environmental preservation. Organic farms boast lush green crops and foster a flourishing ecosystem due to the absence of chemicals and pesticides. Studies show that organic farms support greater wildlife biodiversity compared to conventional farms. Additionally, the groundwater surrounding organic farms remains untainted by harmful chemicals, resulting in better-quality crops and a healthier environment overall.
If you prioritize avoiding genetically modified organisms (GMOs) in your food, organic farming is the ideal choice. Organic produce is inherently free from GMOs. Many products in the market undergo genetic modification to enhance certain characteristics, posing potential risks to human health. Organic farming eliminates these concerns and offers the natural blessings of food and nutrition.
Support for Local Communities
Organic farming is often practised at a local level, providing an opportunity to support your local economy. When you opt for organic produce, you contribute to the livelihoods of numerous farmers who dedicate their work and lives to cultivating nutritious crops. By choosing organic, you not only enhance your own well-being but also foster the prosperity of local communities.
Ready to Embrace Organic Farming?
Now that you're aware of the benefits organic farming brings to the table, it's time to make an informed choice. Choose organic produce over chemically-laden and less nutritious alternatives available in the market. By opting for organic, you prioritize your health, support local communities, and actively contribute to a sustainable future.